It's free to join HMH Marketplace, a new online hub for educators who share our aim to spark a lifelong love of learning in every individual we touch.
More
As teachers, we are so lucky to live in a time when resources and materials are plentiful and easy to find. The problem for most of us, though, is that we just don't have enough time to sort through all the information available! That's why we were really excited to check out HMH Marketplace. It is an online source that helps teachers discover, share and sell resources. You'll find everything from digital learning tools to games, lesson plans and instructional materials. We had so much fun searching through the site to find fabulous freebies we could share with you. Here are 19 of our favorite printable resources, posters and mobile/web apps:
1. Frog Life Cycle Interactive Notebook
This hands-on activity is a fun introduction to or reinforcement of the concepts taught within a life cycle unit. Use as a stand-alone or attach to their science notebooks.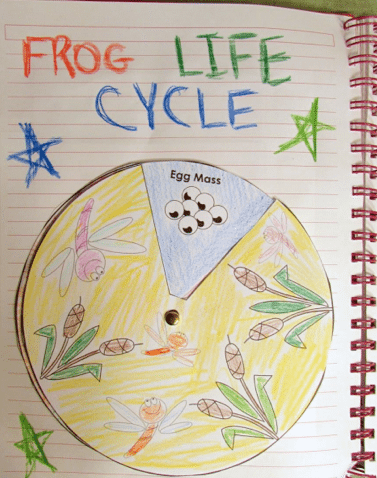 Venn diagrams are a handy tool for teaching your students to compare and contrast characters, events, ideas, etc. This printableable that includes written directions and the specific Common Core standards addressed.
This delightful activity is perfect to use as a culminating project for a personal narrative unit. Using the Pixar film Alma, which has no words, students create the plot, focusing on developing inner monologue and vivid details to create their own story for the main character.
Nature has a bounty of experiences and surprises for your child to enjoy every day. Here are six complete lesson plans to help make nature exploration a daily part of your students' days and to help connect them to the planet.
Don't waste class time waiting for students to pair up. These cards provide you with an easy way to group your students for group work, project teams or partner activities.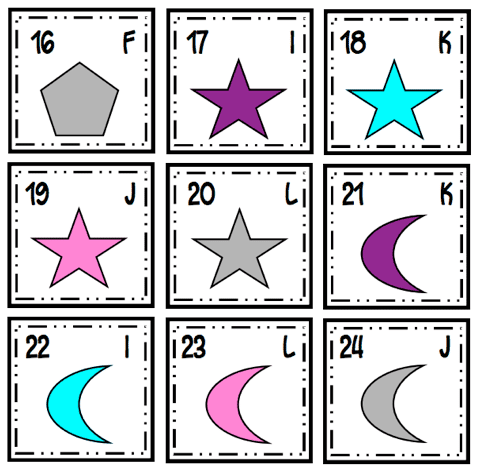 The concepts in this first free chapter of the Earth Science Interactive Notebook series, Intro to Earth Science, will introduce some key vocabulary and enable students to start understanding the different systems of Earth and all the branches of science that Earth Science encompasses.
Students can use this printable treasure map as a tool to track their reading at home or at school! Follow the arrows to reach the treasure chest. Use this map and the promise of earned treasure as a motivational reading log. For preK and kindergarten.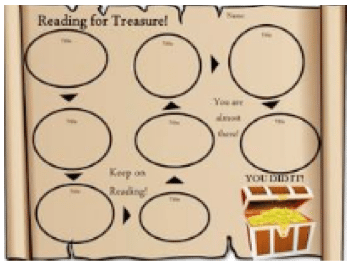 This set of fun printable cards can be used during guided reading, literature circles or independent reading times. Students use a die to roll a number and answer a text-based question from the card that corresponds to that number about setting, characters, making a prediction, etc.
These fun printable posters and bookmarks guide younger students in learning how to use sticky notes to document their thinking while reading. Strategies such as Ask Questions, Make Connections, Make Predictions and more are encouraged.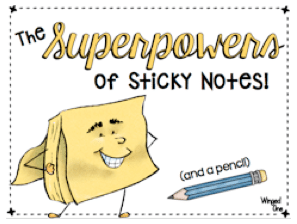 For older kids, this version of the sticky-note procedure will encourage your middle and high school students to improve their close-reading skills by teaching them to annotate text. This lesson includes an instruction sheet and a reproducible bookmark. 11. Macbeth Games
Studying Shakespeare and looking for ways to shake it up a bit? Check out these games and activities that will build student understanding through activity, collaboration and fun.
Studying Shakespeare and looking for ways to shake it up a bit? Check out these games and activities that will build student understanding through activity, collaboration and fun.
Setting a playful tone in your classroom can make learning more fun. Amuse your students with these snippets of groan-worthy wordplay.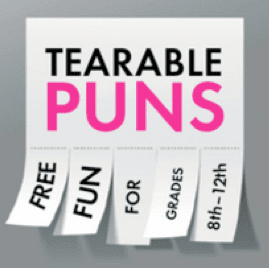 Print these nine posters featuring the main punctuation marks—a great visual to help students with directionality with punctuation. Each poster is letter-size and comes in black with a color-dots background.
What is character? Print out this colorful poster to remind and inspire your students every time they look at it.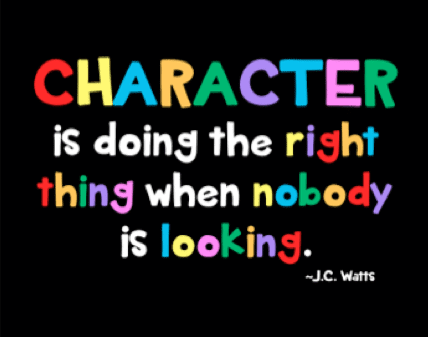 This free download provides both a color and a black-and-white version of the three main measurement formulas your students need to know.
Kids will have fun swimming with sharks and other creatures under the sea! This adventure-packed app is full of realistic underwater environments to explore, fun games and STEM-based vocabulary, and nonfiction reading passages all in stunning 3-D animation.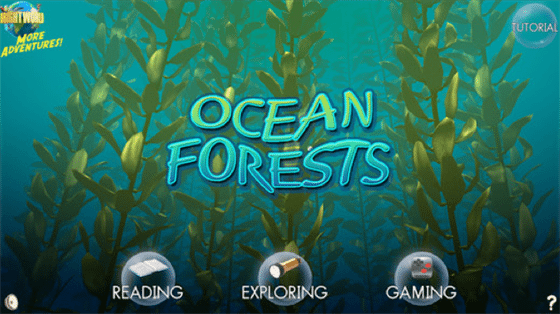 iBrainstorm is an education-focused, multi-device, virtual collaboration tool that lets kids take notes, draw pictures, and share notes and files directly from iPad to iPad.
Skill Champ lets you use your students' interests to teach new skills. Quickly customize any of the 10 lessons with their favorite theme. For example, use sailboats to teach numbers or train signs to teach colors.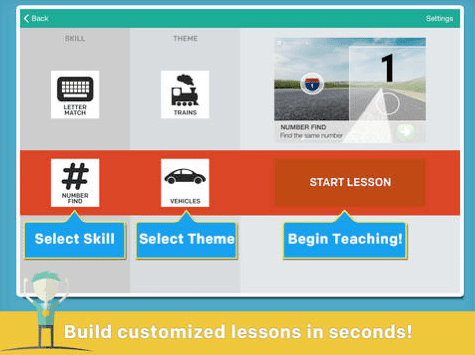 The Foos is an award-winning global platform for kids to make their own games and learn to code via a series of exciting adventures. Track down a sneaky donut thief, rescue puppies lost in space or serve up gourmet meals while mastering core computer science concepts. Over 40 puzzle levels and three unique creative play areas for storytelling and animation.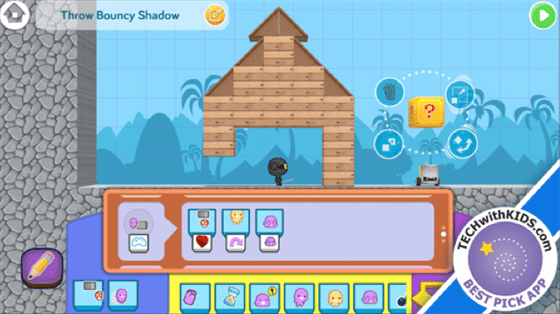 Want more? You could win a Fill My Lesson Plan Giveaway, sponsored by HMH Marketplace – five winners win $100 worth of lesson plans and resources, and lots of other fun goodies. Check it out here!