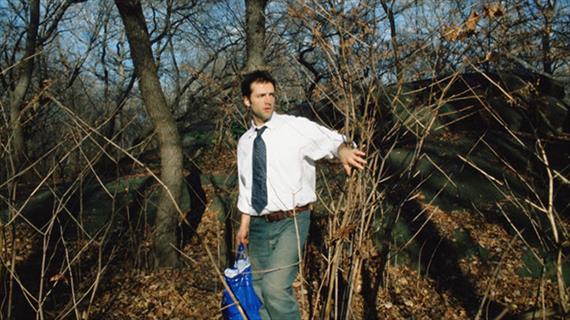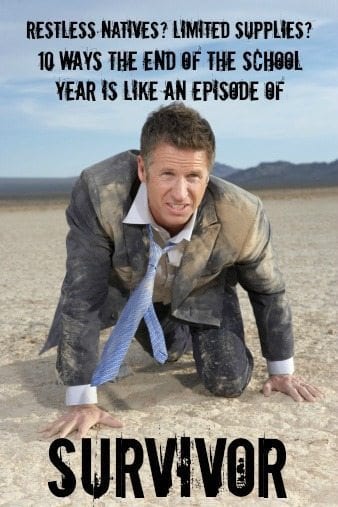 Is your life starting to feel like a reality adventure show, complete with restless natives, a jungle of paperwork and a hot sun beckoning you to leave camp and head off to a crystal blue lagoon (a.k.a. neighborhood pool)? Here are 10 ways the last week of school is exactly like an episode of "Survivor."
You are down to your last boxes of crayons, copy paper AND Kleenex. And you still have five days to go. Time to get creative.
While you normally love your colleagues, you find yourself replying to their happy hour invitations with a terse, "I'm not here to make friends."
You're forced to do calisthenics to make it out of the staff lounge with the already packed-away boxes of textbooks stacked up in the halls.
Your shoes are so beat up that you hardly noticed when your foot sunk three feet into a mud puddle on the playground.
The cafeteria slop really is starting to taste like chicken.
Your aching feet feel like they've been standing on a platform in the middle of a raging river for hours. Make that weeks.
You're starting to wonder if you spread a gym towel under your desk whether you could just sleep at school. At least you wouldn't have to battle the morning commute.
Since summer break can mean screwy paychecks for teachers, you're getting ready to subsist on rice and water.
You catch yourself contemplating how you can really outwit, outplay and outlast your students. And then you realize you're just doing silent sustained reading.
As much as this year has been a wild ride, you get just teary thinking about having to say good-bye to your students at the end of the week.