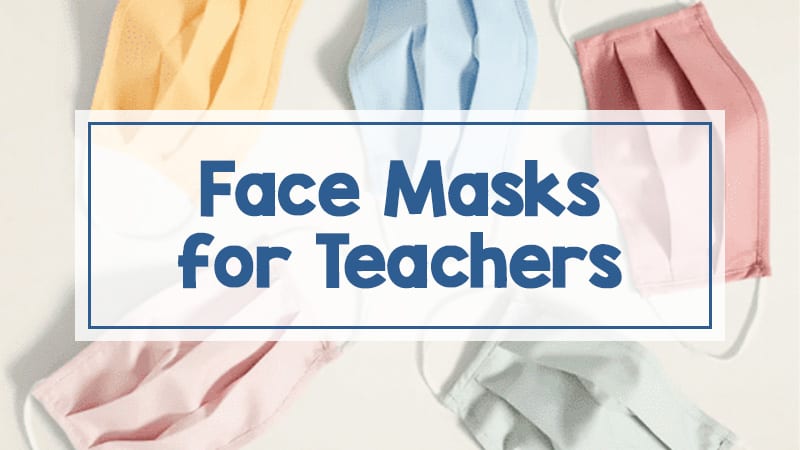 Finding PPE that is functional, comfortable, and doesn't significantly muffle your teacher voice is no easy task, but don't worry! We've taken the time to scour online retailers and reviews in order to find the best face masks for teachers, so you don't have to. If you'll be required to wear a mask in the fall, any of these 15 will be a solid option.
Just a heads up, WeAreTeachers may collect a share of sales from the links on this page. Thank you for your support!

This mask is adorable, but more importantly, it contains an active carbon filter and the material it's made out of is soft and breathable.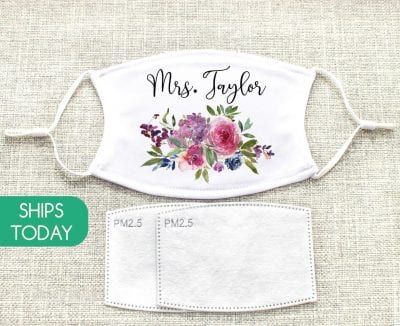 This mask doesn't cost extra to personalize and also comes with two free filters! Double win. As far as face masks for teachers go, this is a great option.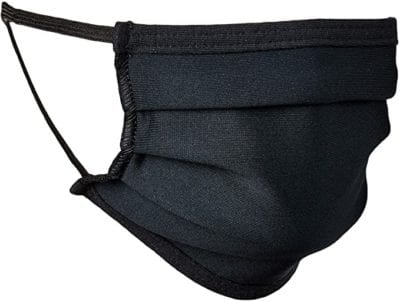 Gildan makes a really comfortable t-shirt, and a great mask, too! Even better, these masks come in either 24 or 48 packs, so you'll be pretty well stocked!
Disposable masks are extremely lightweight, and likely the best option to go underneath a face shield if you opt to wear one. However, re-wearing these often isn't advisable, and they definitely aren't the best choice for the environment.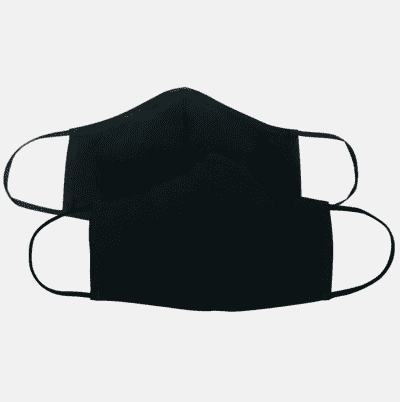 This 2-pack is lightweight, affordable, and made out of very soft material. Although the L/XL is quite large, the adult S/M size seems to be a good fit for most people (based on reviews).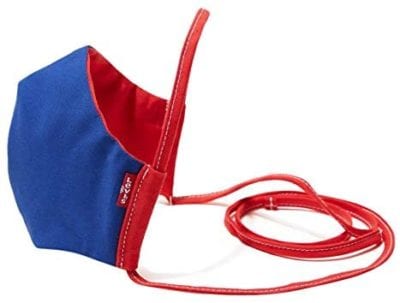 These masks are especially cool because of the way they tie! Only the bottom string ties (the top band just goes around your head), which makes them super easy to adjust.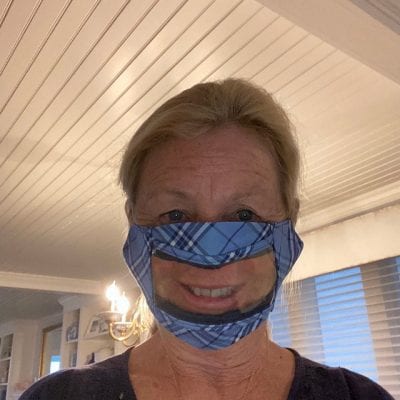 This face mask has an anti-fog window that would be particularly helpful for speech therapists, teachers with hearing-impaired students, or those that just want to be able to smile at students! Reviews say that wiping the window with shaving cream also helps prevent the mask from fogging up!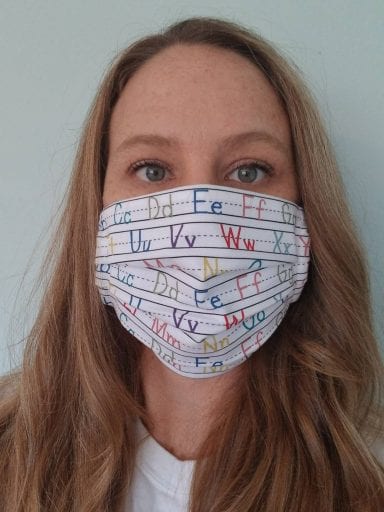 Especially for K-2nd grade teachers, this mask is cute, functional, and educational! There are a number of options you can choose from when purchasing (wire ear loops, ribbons, nose piece, etc.), which makes it easy to ensure this mask will work for you.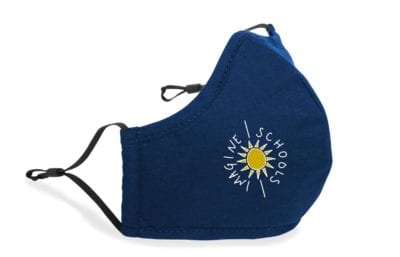 Customize this face mask with your school's logo or purchase a plain one! It's also super lightweight, has adjustable ear straps, and contains a pocket for a filter insert.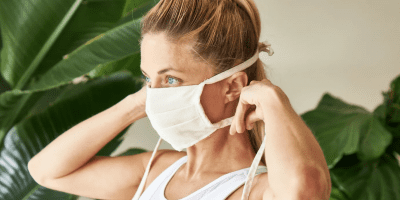 Avocado (a mattress company) is one of the only companies out there producing organic cotton masks that are officially certified. The dual ties make the face mask extremely secure, and they're filter ready if you prefer to insert one. Overall, these are a solid option!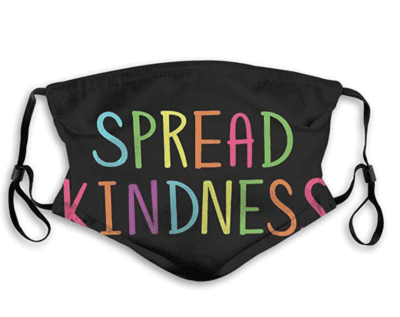 There's no better face mask design than a message about kindness! It has a pocket for a filter, too, so it's a safe option (and a very affordable pick, too).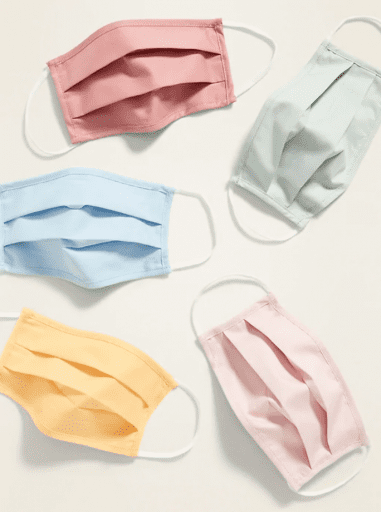 Old Navy comes through yet again with these highly affordable, comfortable, and breathable masks! There's also a TON of cute colors and designs to choose from.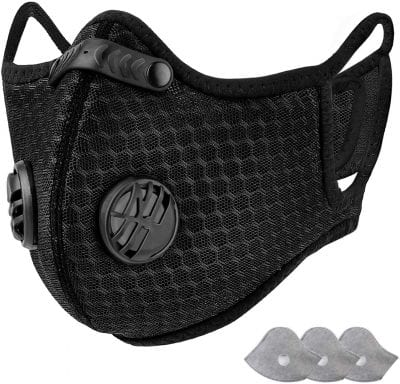 Lightweight, durable, and made up of four layers, this mask is great for everyday use. It also comes with plenty of backup filters and nose guards, so you'll be covered for a while.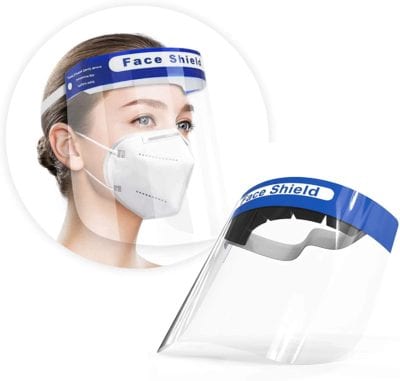 These face shields come in a pack of 10, and are a great additional layer of protection. Wear them in addition to a mask, and your eyes will be protected, too.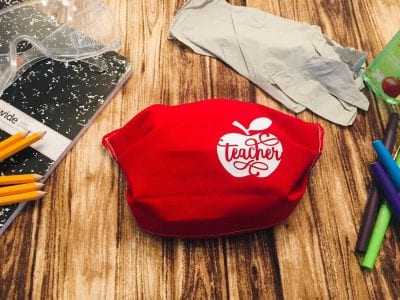 This mask is an eye-catching red and has a little teacher design incorporated, which is too cute. It also fits snugly and comfortably and will keep its shape through frequent washing.
Looking for back-to-school masks for kids? We scoped out the best options.
Whether you're headed back to in-person teaching in the fall or not, take advantage of all the best back-to-school deals by joining our Facebook group, WeAreTeachers Deals.